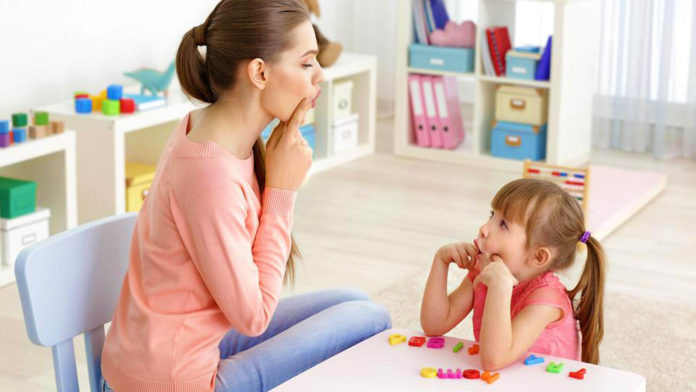 Speech therapy is usually considered as the treatment to help children how to say speech sounds correctly. However, speech therapy goes far beyond just teaching children. It can help with many other skills related to oral and written communication. The specialized therapy can help with brain development of children, relationship building and many more to improve their quality of life.
Speech therapy is not only for kids, it can help anyone who is facing difficulties in communication skills and social interaction. Following is the list of some best speech therapy clinics in Dubai
Q Enrichment Center for Speech & Occupational Therapy
Q Enrichment is a specialized rehabilitation center for providing high quality speech and occupational therapy using modern practices and technology to ensure remarkable improvement in client's performance. Q Enrichment center has fully qualified specialists who are highly experienced in clinical expertise.
Call at +97142438686 or visit center: Office# 701, HDS Business Centre, Cluster-M, JLT Dubai, UAE
Hope Abilitation Medical Center
Hope AMC Center provides complete medical facilities for children with multiple specialties. Which makes it one-stop destination for children's healthcare. It brings all the child specialist doctors under one roof to facilitate patients for hassle free medical services. Hope AMC caters to all the rehabilitation facilities for children.
Reach at +971529997075, Location: Jumeirah Road Billqetair St, Kharbash Compound – Villa 3, Umm Suqeim 1, Dubai, UAE
Mirdif Center for Physiotherapy & Rehabilitation
The center is run by local physiotherapists providing high quality rehabilitation services in Dubai. The founders have more than 60 years of clinical and teaching experience in rehabilitation services. Mirdif Center for Physiotherapy & Rehabilitation follows international standards to deliver evidence-based care in a family like environment to exceeds client's expectations.
Contact at +97142559297 or visit: Uptown Mirdif, Shop# 10, PO. Box 119590 Dubai, UAE
Child Early Intervention Medical Center
CEIMC focuses on all medical needs of children from birth to 18 years of age. The center offers therapy services, psychological and developmental assessments, and various programs to assist children with speech or learning disability who needs special support. CEIMC focuses on individualized services for child's overall health incorporate the importance health and wellness, family, language and community. The staff at CEIMS believe that working together with parents can help children to become the best version of them.
Call: +97144233667 Location: Al Razi Building, Block B, Suite 2010 Dubai Healthcare City, Dubai, UAE
American Wellness Center
Located in Dubai Healthcare City, American Wellness Center is a multi-specialty private clinic, that provides wide range of healthcare services to its clients under regulations of Dubai Healthcare authority. The multilingual team of clinicians at American Wellness Center deliver premium mental and therapeutic health services for children and adults.
Services offered at American Wellness Center include: Speech and Language Therapy, Occupational Therapy, Pulmonology, Neurology, Nutrition, Pediatric Cardiology, Physiotherapy, Pain Medicine, Neurosurgery, Family Medicine, Pediatrics, Psychology and Psychiatry
Toll Free: 800 (AWCD), Address: AL Faris Building. 39, Ground Floor, Suite 4,5 and 6, Dubai Healthcare City, Dubai, UAE
Choosing the right speech therapy specialist for your child is incredibly important for his overall quality of life. To be sure about the legitimacy of therapy professionals, access their credentials. The specialists should have wide industry recognition and must be fully experienced in what he performs. Proper qualification in oral motors and communication disorders are essential for successful speech therapy.