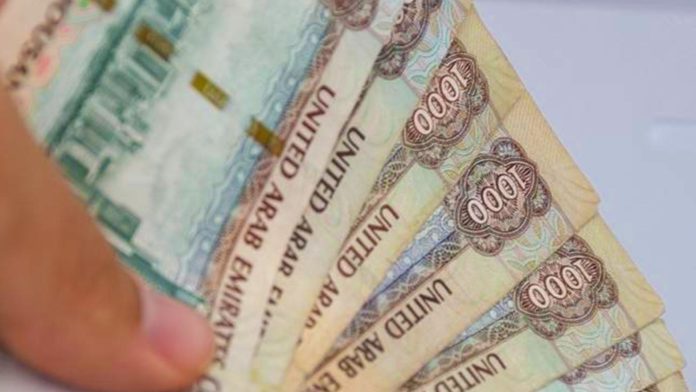 With several ways of sending money abroad, UAE money transfer industry is highly competitive. The reason for this high competition is that UAE is among biggest outbound remitter countries in the world, with billions of dirhams sent by residents to their home countries every year. It has the busiest remittance corridors with India, Philippines and Pakistan.
With low prices due to high competition, modern technology is also contributing to make remittances more convenient and faster. To get best possible exchange rates you must compare the several options carefully. As some exchanges may have hidden charges or large spreads. Also compare transfer time with exchanges rates and processing time to avoid unknown delay in payments.
Money Exchanges
Money exchanges are the most widely used and popular way to send money abroad for UAE residents. Almost 75% of all remittances occur through money exchanges. You can also compare prices and analyze different remittance corridors on World Bank portal for low and middle-income countries including Pakistan, Philippines and India.
Some of the lowest cost money exchanges in UAE are GCC Exchange, Al Fardan Exchange, Al Ansari Exchange, Lulu Exchange and Al Rostamani International Exchange. For sending small amounts of money, you can also use Western Union and NBD's DirectRemit service. Money exchanges offer different transfer services such as cash to cash, bank to bank and transfer to mobile wallets.
Al Rostamani International exchange offers significantly better rates for bank to bank as compare to cash-to-cash with best AED to euro exchange rate in UAE. GCC Exchange listed as one of the cheapest money exchanges on World Bank's list, offers both cash and online transfer with little difference in fee. Customers can also compare different options by Western Union.
Banks
Banks offer convenient and fast way for international transfers, but this convenience may cost you some extra money with high transaction fee and exchange rates. However, some banks recently rolled out products to compete with money exchanges in UAE. Through DirectRemit introduced by NBD bank, you can send money to banks in countries including Pakistan, India, Philippines and UK. DirectRemit has no transaction fee and the service is expected to expand to all major global remittance markets.
Sending mobile money is also considered as the quickest and cheapest way to send money compared with debit or credit card transactions, sending money using cash or funding the transaction using bank account.
Mashreq Bank is also another option offering Quick Remit covering Pakistan and India reaching to new markets soon. Transfer between banks can be completed within a minute. Banks are significant players in the market, for sending money abroad, after the innovation started coming in. With banks it is now possible to send money on mobile instantly.
The other factor in making bank to bank transfers more popular is the swift growth of bank accounts in key remittance markets like Pakistan and India. More benefits can be availed if you plan to make regular transfers through banks having branches in your home country.
Online Platforms
The international platforms such as Currency Fair or Moneycorp are also another option which are able to receive dirhams in overseas bank accounts. These platforms offer low margins than banks. While transferring dirham is cheaper than international transfer. But this option can be slower and more complicated than bank or money exchanges and you must ensure that you are transferring dirhams to overseas bank account and not exchanging dirhams with local currency of destination country. It can be a good option as some banks in UAE refuse to send dirhams overseas.