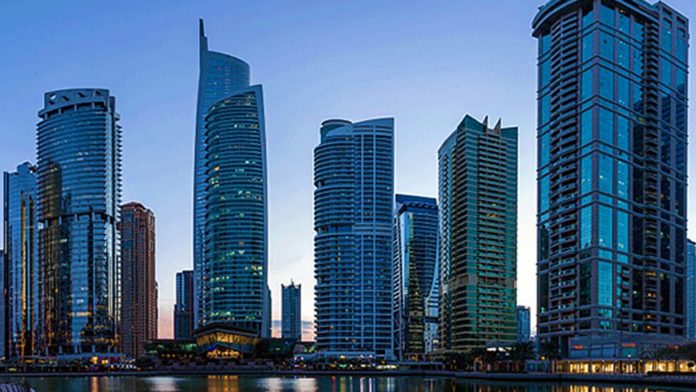 Search Engine Optimization (SEO) helps businesses to rank their website in search engines like Google, Yahoo and Bing for related product or services. So that they can generate more business through high number visitors coming to their website and converting into successful leads later. More qualified visitors come to a website, there are more chances that those visitors will convert into customers. This is how SEO helps businesses to generate more revenue through successful leads. The other major advantage of SEO is that it helps businesses to build brand awareness as internet users are more likely to trust website that ranks higher in google search results for the relevant queries. Here I am going to share with you a list of top SEO services companies in Dubai
United SEO
As a full-service digital marketing agency, United SEO offers wide range of digital marketing services to its clients in Abu Dhabi and Dubai. The aim of United SEO is to enhance web presence of its clients to grow their business through successful leads generation. USEO has a team of experienced digital marketing experts to handle SEO, social media marketing and PPC campaigns management for their clients globally but not limited to UAE. The main goal of their highly experienced team is to make client's business successful by increasing brand visibility over internet.
Reach at +97144426518 or visit office: 2202/2203, JBC1, Cluster-G, JLT Dubai, UAE
Global Media Insight
With 20 years of experience in the digital industry, GMI digital specialists have worked to create something really unique for their clients. GMI started its digital marketing journey from UAE in 2001. The highly experienced team of GMI have very keen understanding of digital marketing and modern world market. The company not only worked in UAE but also gained remarkable repute in Middle East and India. The vast experience of GMI leadership in the industry brought the company to a level where it is now. GMI has been delivering super visibility in search engines to its clients for past 20 years.
Phone: +971569683737 Office Location: Office# 4F-A-G05, Dubai Airport Free Zone, Dubai
BeOnTop
BeOnTop digital marketing agency was founded in 2008. Since when the company is constantly improving and achieving new milestones with the talented team of its digital marketing experts. Not only SEO, but the company also offers website building services to its clients. Being pioneer of UAE's digital marketing industry, company knows how to build SEO friendly websites. All the team members are highly experienced in what they do equipped with full knowledge and skills. The company has created a special application to analyze and achieve best results of SEO. Which not only analyze but also gives valuable suggestions to improve website's content and overall onsite SEO. The team at BeOnTop believes in constantly improving their quality of service.
Customer Support: +97145547316 Location: Office 701, Fortune Executive Tower, Cluster-T, JLT Dubai
Igloo
Founded in Beirut, in 2013 Igloo moved its headquarters to Dubai, UAE. Igloo has the team of experienced web developers, creative designers and digital marketing specialists. Igloo believes in making difference by helping their clients to achieve their business goals. Igloo offers SEO, PPC marketing, social medial management and email marketing services to boost online presence of businesses.
Phone: +97145521267 Address: 1204, Fortune Executive Tower Cluster-T, JLT Dubai, UAE
Gr8 Services
Gr8 Services is a full-service marketing and advertising agency in Dubai. The unique thing about Gr8 Services is that it is agency of WSI, which is world's largest digital marketing network with more than 1000 offices around the world. Since 2007 WSI has won more than 115 awards, including Web Marketing Association awards. WSI is also one of the largest alliance partners of Google, having agreements with Yahoo, Microsoft, Bing and HubSpot as well.
Reach Gr8 Services: +97143635490 Location: Suite 1105, Fortune Executive Tower, Cluster-T, JLT, Dubai