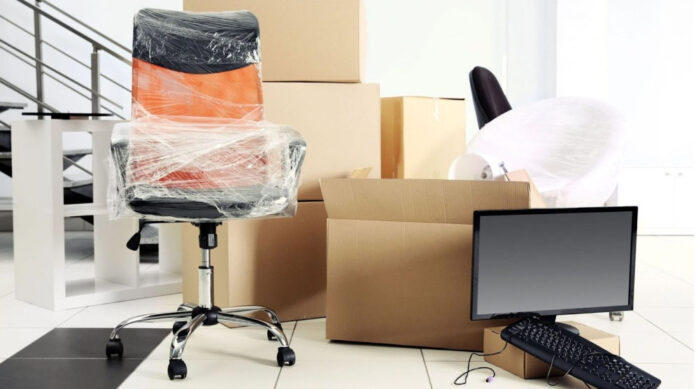 There may inevitably come a day when your workplace outgrows the current space and can no longer handle all staff and technology within, as organizations improve and grow through time. As a result, moving offices is unavoidable after a while. Regardless of the size of the business, moving an office requires careful preparation to ensure a smooth transition. As a company owner, you look forward to the transfer being completed correctly without endangering worker safety or office property. In such circumstances, it is advised to hire the best office movers in Dubai.
Top office movers in Dubai have accumulated knowledge in the industry over the years and have compiled helpful suggestions for you to have a trouble-free office move:
Prepare And Notify Early
The secret to a well-organized move is to plan two to four months in advance. Use the pre-move phase to make a detailed list of and understand all the specifics associated with the move, including moving telecom systems, and IT equipment, and setting up furniture and electronics in the new location. Informing your staff early about the decision to move the office will help them get ready for the change and assist you with organizing tasks.
Establish A Moving Checklist
When moving an office, there are numerous items on the list of furniture, electronics, equipment, and files. Office relocation errors result in significant company interruption and the loss of productive work time. Everything will be included and left behind will be prevented by having a thorough checklist in place to plan the movement of all facilities. Movers and packers in Dubai should be appointed to supervise the transfer of sensitive documents and the necessary equipment to ensure everything goes smoothly and without a hitch.
Create An IT Strategy
Detaching and reinstalling all the technical equipment is one of the key steps in moving an office. It's important to assess the complex network architecture, IT equipment, and cable connections. Keep track of inventory, and mark every piece of equipment so you can anticipate where it will go in the new workplace. Make sure the IT team has a plan in place for putting servers, phones, and computers back together so that communication connections may be reactivated. Also, do introduce the office movers in Dubai you've hired to your IT team.
Updated The New Office Address
Notifying clients and businesses you work with about the relocation is crucial, in addition to informing staff members. Each party you work with, including the banks, insurance providers, service providers, suppliers, and clients, has to be informed about the transfer through phone, email, or postal mail. On "Googe My Business" and other websites where you have listed your business, update the location information. Also, confirm the location with the movers and packers in Dubai with whom you're dealing to avoid discrepancies.
Hire The Best Office Movers in Dubai
Once the moving date has been determined, make a reservation with reputable movers and packers in Dubai to handle the complete relocation. Professional office movers in Dubai employ tried-and-true tools and moving supplies to increase the safety and effectiveness of office relocation. As a precaution, make sure you choose the top office movers in Dubai by looking into their history of online moves and client satisfaction levels.