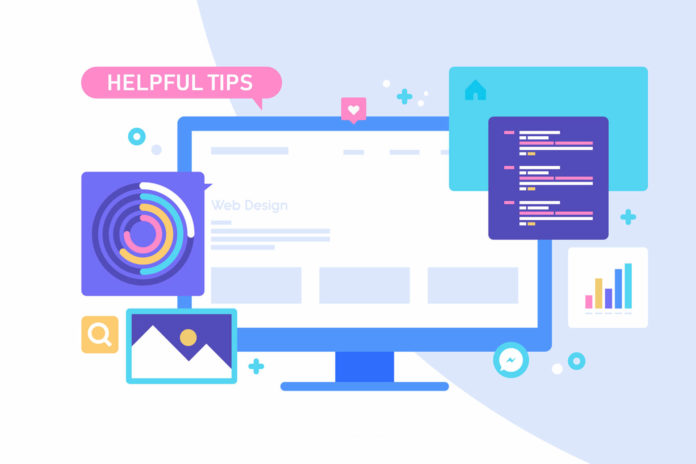 An essential building block is to get consistent website traffic for any eCommerce business to thrive. If you have built a website for your business, deployed it on the internet, yet fort to link it anywhere else, are you sure you are heading on the right track? How to promote your website? A question typically asked by a business owner who is in the initial stages of setting up a business, a business owner concerned about which direction their business is heading and looking for an easier way to drive website traffic into your website.
Today, let's start with a few things you can get a head start on: optimizing your website and channeling that traffic into your business website.
How to Make  Your Website Visible to Drivein Business
Search Engine Optimization
We always look for all-encompassing and effective strategies to acquire new customers, and with the emergence of digital marketing, one strategy that gives an optimal solution is search engine optimization. It is cost-effective and fruitful as it helps you generate leads that are more organic and economical. Well, every moment, a new website is popping out on the internet, and with this steady stream of new websites, it gets harder for your business to get noted by your consumer. With an SEO strategy, your website content will be more search engine friendly, making it reach the correct consumers organically.
Guest Blogging
Blogging is a comprehensive tactic used by businesses to pass on info and insight to the customer regarding the products and services. But publishing a bulk of blogs every week to keep up is not going to help sometimes, and it might end up mundane as well. One of the most underrated and effective tactics that business owners are unaware of is guest blogging, and you can invite bloggers or experts to write blogs on your website. Inviting an expert or blogger can help you link with other customers and experts related to your venture. This have mutual benefits for both the organization and writer, and if your organization is a small startup or a company, guest blogging can give your startup exposure, it will give your consumer about your products or services from a fresh viewpoint. At times the repetitive blogs can become mundane and dull with time. This collaborative strategy can also bring in brand awareness, SEO optimization, fresh content, and expert perspective that can drag in the audience.
Run Google Ads
Even though SEO is the best marketing tactic, the problem is that it has a long-term strategy and takes to yield results. The best option for quick exposure is to go for Googles Ads, but this comes with a price tag. So how google ads work is that they are placed at the very top of the search engine results page, even above the organic and local listings. Now to gain expertise in running google ads comes with plenty of examination, experimenting, and errors, but this time and process of learning can be a large investment for your business. On google, you can advertise with text ads in search networks, and on display networks, post up branded banner ads. With the right budget research, you can tap into a wider traffic channel for your website.
Monitor and Respond to Reviews
A huge benefit of being on the internet is that online directories give the advantage to business owners to can list their business, or even if you don't list the business, it still can be found on the internet, and you can collect your customer review. Make sure to claim your listing in every directory and review and respond to these sites. This can positively work for your website as you resolve the issues with the consumer this process can positively upscale your brand. This can show your consumer the way you operate your business and also teaches them about brand values
Pay-Per-Click Advertising
The quickest way to advertise your website is through PPC or Pay per click ads, and it doesn't matter what sort of funds you are working on with. PPC is usually done through social media handles, a conventional way to build website traffic by targeting consumers in specific demographics alone. Well, the PPC ads are more of click and win kind of ads but what makes them more relevant is the ad positioning, time slots, and target demographics. The factors determining whether the PPC ads were successful are click-through rates(CTR), keyword relevance, and overall ads performance. With the right insight, budget, and strategy, this technique funnels a large number of possible consumers to your website into paid customers.
Using Live Testimonials
A positive testimonial is more quicker than any ads on the internet. It is a reflective answer from your consumer about your brand's accuracy and what you stand for. It's not new, most of consumers now check out testimonials before they make a purchase or take a service. Including a slider with a couple of positive quotes can help, but including a section where your consumer can give feedback and testimonials is more meaningful.
Conclusion
There are numerous ways to promote your website, with a budget or not. With the emergence of digital evolution in marketing, you can reap more than what you sow. But even with the above, there are other promotional methodologies than can be explored and maximize your business reach to your consumers. The ideal way to get the right direction on what to do and how to proceed is to give more effectively by hiring a marketing agency. Inter smart solution is a digital marketing agency that can give you a wide insight into how to promote your website the right way and get results within the timeline you propose.