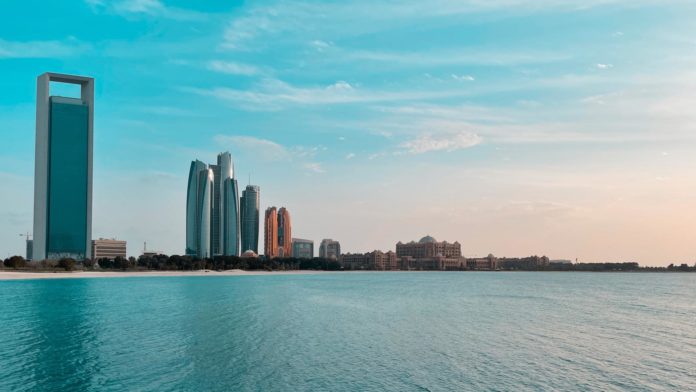 Outdoor training is the perfect combination for good shape and a positive mood. Treat yourself to healthy exercise outdoors, find a lovely spot in nature and enjoy your training to the maximum. The sky, air, sun, wind, the earth will supply you with an additional amount of energy to achieve all goals, not only in sports but in life in general. Outdoor exercise has become very hip among exercisers of all generations. Those that try and exercise outside in most cases become really dedicated to their training and gaining form.
The mix of nature, fresh air, and sun strengthens your mind and body, improves your mood, and a lot more. So, there is nothing better than exercising outside and clearing your mind in nature or in the open gym spots you can find around the city. You can find some great training spots in Abu Dhabi, we will show you some of them.
Barsha park
If you are looking for a free option that is very similar to some paid gyms, and you are located in Al Barsha, this is the ideal option for you. It has all the basic gym equipment you'll ever need. Enjoy your cardio training or train with pull-up bars. You can also play basketball or tennis which is a great addition to this park. If you are not satisfied with the results, consider hiring a professional personal trainer in Abu Dhabi who will guide you through the process of building your dream body.
Vogue fitness

Vogue Fitness is located in Al Raha Beach, Al Muneera. It's a great option if you are searching for a bunch of indoor and outdoor activities compatible with all age groups. This spot has great equipment for many types of training, for example, you can come here if you are into strength building or if you just want to lose some calories by doing cardio. It's a great option for all people that love traditional gym options. The cost is 999AED per month.
Haddins gym

For just 3,360 AED per year, you can enjoy a mixture of both indoor and outdoor training. This gym is located near the Zayed Sports City so you can really enjoy your training in this peaceful location. This gym has a big outdoor space for those that prefer to do their training outdoors. You can participate in anything from cardio boxing or CrossFit to peacefully enjoying yoga training. If you are a tourist, Haddins gym also offers packages for tourists, so you don't have to pay the monthly fee, and you can access both facilities. You can choose a personal trainer and start working on the body you've always dreamt of.
Fitness gate

If you are searching for a combination of both indoor and outdoor training, and you are not afraid of heights, this is a perfect place for you. You can enjoy your training with a great breath-taking view. an 8-week membership costs 999AED and for that price you can train right in the heart of the city while admiring the city from above.