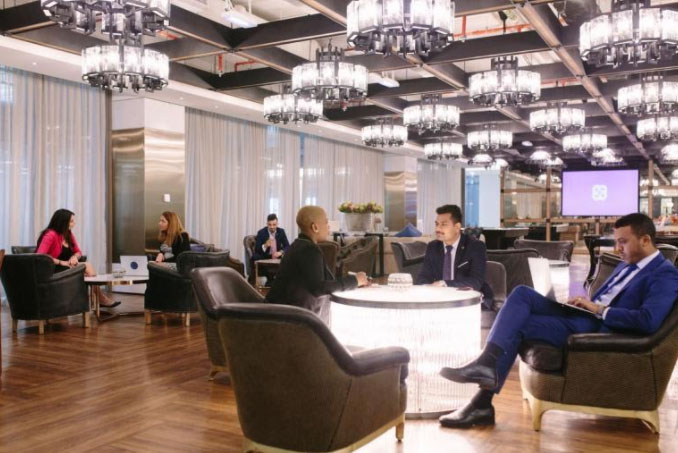 A trade license is an essential requirement for an organization to legally conduct business. In the UAE, trade licenses are issued by the UAE economic department, and the procedures of license issuance vary from one Emirati to another. One of the common questions any business centre that offers company set-up services receive is about the types of license and which is the best for a business. To answer that, here is a small guide on the types of business licenses and what they are apt for.
Commercial licenses
This is one of the most common licenses in the UAE. It is granted to companies planning to carry out any sort of commercial trade activity, related goods and services. If you're planning to apply for this license, you need to plan beforehand and be clear on what types of activities you will conduct under your business. This is because the license type you need depends on your business activity. 
Some of the common types of business activities under this type of license are logistics, rental, and real estate brokerage. The sub or tertiary activities your business will conduct under this license alongside the main activity should be limited to 10 per license. This is also one of the most common types of licenses obtained in the Dubai World Trade Center Free Zone.
Industrial License
This is a license required for establishing industrial or manufacturing activities in the UAE. With this license, a business can assemble and process goods using raw materials that are either local or imported. Your business will have to obtain an industrial license for the manufacturing of food, textile, metals, equipment and engines, petroleum products, and paper.
Professional license
As the name says, this license allows an individual or entity to engage in a skilled profession, mainly based on their educational qualification. Some of the main activities covered under this license include: carpentry, artisanship, graphic design services, security services, document clearing, printing and publishing, medical services, repair services, consultancy services, etc. A professional license can give foreign investors 100% ownership of their business. 
Tourism License
This is a type of license that businesses providing tourism or hospitality-related services like hotel renting, tourists camps, restaurants, guest houses, travel agencies, and cruise boat rental should obtain. 
Agriculture license
People or any business involved in activities related to agriculture, such as cultivation, harvesting of crops, trading of pesticides, crops, installation of greenhouses or even those who provide agricultural consultancy related services, are required to possess an agricultural license. 
Craftsmanship license
This type of license is required for individuals involved in self-employed professions like plumbing, carpentry, electrical work, etc. Even if a company employs a craftsman to work for them, they need to apply for this license.
Whether it's a small business you're from home or a business centre, it is illegal to conduct any business in the UAE without a license. Failing to do so will result in hefty fines and even a ban on the relevant business. Also, be mindful that you have to renew the business license every year to avoid penalties.