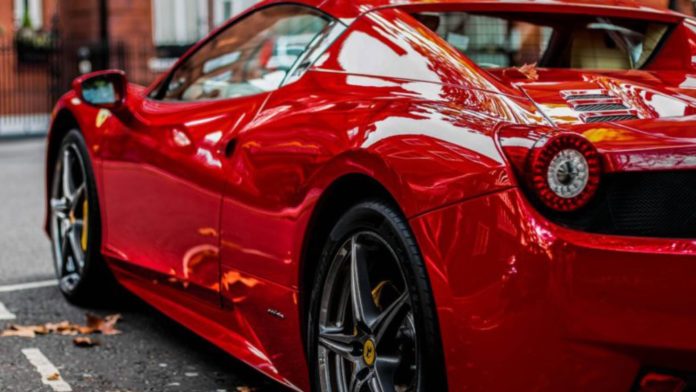 The United Arab Emirates (UAE) is one of those countries where driving without insurance is illegal. Most Europeans would be familiar with this idea, as many European countries have made car insurance mandatory. We are hoping that you already know about the basics of automobile insurance. If not, then there's no need to worry. We will talk you through everything there is to know about car insurance.
Firstly, there are two types of car insurance – third party and comprehensive. Under the third party policy, when you are at fault, the insurance company will take care of the other party's damages. However, it will not pay for damages to your car or yourself in that case. On the other hand, a comprehensive insurance policy covers damages to the third party and including your vehicle as well. Depending on the policy, hospital expenses can also be claimed.
Now, you know the basics of car insurance. It is time to focus on how to buy car insurance policies in the UAE.
Buy Car Insurance Policy Online in the UAE
UAE is unlike other Middle Eastern states. It is hugely invested in digitalisation and technology. If there is any latest technological innovation worldwide, you can expect UAE among the first countries to adopt it. Similarly, UAE is one of those countries where you can simply buy car insurance online. Yes, that's right. You no longer need to visit the offices of insurance companies or find an insurance broker. Just look up online and fill the form to start your insurance coverage.
However, there's a slight problem. Not everything you see on Google is legit. Additionally, it is relatively easy to set up a professional website these days. Therefore, fraudsters can trick you into buying bogus insurance policies. They might even provide you with documents as proof. Stay away from such fraudsters. The best way to avoid fraud is to conduct expensive research. Look for businesses that have a physical presence. Look into their reviews. Remember, the best car insurance services provider will have a considerable online and physical presence.
Once you narrow down the list of potential companies, you can start asking for quotes. In the UAE, different websites allow you to buy car insurance online. The insurance providers themselves also offer this service along with other reputable websites like policybazar.ae and PitStopArabia.com. These non-official websites are directly linked to official insurance companies and often have offer discounts.
Suppose you do not wish to purchase car insurance online. In that case, you can visit the office of a reputable insurance company. Ask for the different policies and see which one suits you best. Once you select the policy, ask for a discount. There's no need to be embarrassed. Car insurance is a very competitive business. These insurance providers often offer discounts to customers in the hope of increasing their market share. One can also opt for an insurance broker. These brokers are in contact with nearly every insurance company and can help you get a good deal.
How to Compare Insurance Policies?
Naturally, once you have decided on an insurance policy from one provider, you are motivated to compare it with similar policies from other insurance companies. It is what most of us do when shopping. We check the prices and compare them with different stores. If something is available on Amazon, you might check it at another e-commerce website. The same reasoning applies to insurance policies. But how do you compare insurance policies?
Although insurance companies do not themselves provide the comparison feature, there is no need to worry. There are plenty of other websites that allow customers to compare policies. PitStopArabia is one such website. After you enter the relevant details, you can go through different insurance policies and compare them. This is how easy the process is. There are plenty of other websites as well, which allow you to compare insurance policies.
What Things to Consider in the Comparison?
When you are comparing two or three policies, look at the following:
1. Company's Reputation
Cheap isn't necessarily better. At times, a provider might be offering a deal that's quite cheap. Should you opt for it? Well, the short answer is no. The longer answer is yes. Always look into the organization before signing up with them. Look into their finances, history, and how they treat their customers. A quick Google search can reveal a lot. Maybe a company offers reasonable rates but entangles customers in so much paperwork that customers can often not get the desired payout. Watch out for such companies and always opt for reliable ones.
2. Pricing
After you look into an insurance provider's reputation, it is time to look into the pricing. Check and see which provider is offering the lowest price. With so much competition in the insurance industry, companies are always finding new ways to target customers, including low prices. Also, as mentioned earlier, do not forget to ask about the discounts. There are some discounts which you can claim legally, such as the No Claims Discount. Others can be obtained through simple negotiation.
3. Addons
If the prices are similar, look at what addons each company is offering. Many companies now cover personal injuries and also hospital expenses up to a specific limit. Likewise, many providers now extend the coverage to GCC countries as well. Others cover damages for items like laptops, mobile phones, and other gadgets. Therefore, it is always wise to compare the addons. One policy might be cheaper than the other. However, the other one may be offering many add-ons.
Wrap Up
This wraps our article today. We are hopeful that you found the information helpful. If you have any queries regarding the information we have mentioned above, please feel free to ask. Remember, car insurance might feel like a burden on your hard-earned money. Still, during an accident, it can save you a considerable amount of money. So, do not drive without insurance.
Author Bio:
M Junaid Lead Writer, Content Marketer at PitStopArabia, A writer by Day and reader by night.