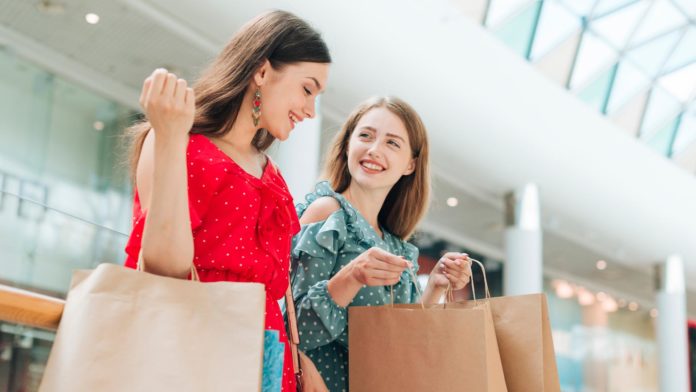 Dubai is like heaven for shoppers and this place is truly considered as "shopper's paradise". There is nothing that you cannot find in Dubai and you will have numerous options to shop from the best malls, popularly known retail shops and endless merchants.
You can shop high-quality products ranging from accessories, electronic gadgets to all home essentials from top brands. Even though the city has exclusive shopping malls and stores, people also love to go with online shopping. If you are traveling for the first time to Dubai, think wisely before shopping to get everything at best prices.
Here are some amazing tips which help you to shop wisely and to have an amazing shopping experience in Dubai.
Research Before Shopping
Don't make any quick decisions and rush to shop! When you have good options in hand, know more about the places and products. There are chances that you may miss out a better place which actually saves a lot on your purchase. Grabbing every single sale or deal can let you spend less and find your most loved products at a better price than you actually thought of.
Choose the Right Mall Or Store
Dubai has luxurious shopping malls and stores to explore. For exceptionally vast retail, leisure and entertainment space, Dubai malls are always been the best. Visit the malls according to your plan & preferences as every mall in Dubai has its special uniqueness. Some of the most popular malls in Dubai are Dubai Outlet Mall, Mall of Emirates, Karama Shopping Center, BurJuman and more. These are the perfect destinations to enjoy unique shopping experience & find top-quality products at pocket-friendly prices.
Have a Look on Online Stores
The trend of online shopping in Dubai is always high. E-commerce stores like Amazon, Noon, KUL, etc. have made online shopping a most easier and convenient way. As per a survey, over 80% of people stated that they are highly satisfied with online shopping experience which sheds the light on priorities of online shoppers, new consumers adding in and how they are considering the value of money and safe transaction.
Moreover, online shopping gets best reviewed and handpicked products from vast collection along with additional benefits to save more. Shopping in Dubai is an added advantage as online stores and in-stores compete to offer better savings for shoppers. Coupons & vouchers offered by stores like Kul are the special saving ways to get on just using Kul coupon codes.
Prefer Shopping on Festivals & Events
Dubai is a social hub where 100's of activities takes place every year. The extravagant celebrations and events are a way to enjoy the ultimate experience of shopping here. At events like Dubai shopping festival, National Day, Valentines Day, Black Friday and more, people get to find the outstanding range of products and experiences to celebrate. For example, During the Dubai shopping festival, shoppers can look forward to amazing deals and huge discounts on all types of goods right from fashion to all household needs. Over 500 brands in Dubai take part in this event. If you are planning to shop for costly items, then the Dubai festival season is the best money-saving option for shopaholics from all over the world.
Check Coupon Sites & Social Media Pages for Latest Deals
Coupon sites are playing a major role in planning a better driving business. Sites like Rezeem helps to easily find the updated and verified coupons. Where the social profiles and media platforms are the open sources to grab the codes easily for a discounted shopping experience.
So, joining social media pages of your favorite store will help you to discover new deals and exclusive offers. Online merchants who are setting up the business prefer to add coupons and social promotions for a better reach in the market. Online shoppers who search for a store like Ounass will surely look for Ounass coupon codes with an idea of saving additionally and that is where merchants can benefit more.
Check if the store is offering coupon codes!
Plan to Shop Everything at One Place
A definitive idea on what to shop will only let you spend the amount in plan. Do not waste your valuable time on visiting multiple stores untill your idea is to go for window shopping. Dubai is place to get all your desired wish list, do not get simply go away with your random plans. End of season sale, clearance sale & more perfectly gets the shopping strom, try to find everything you need at lot more reasonable prices. Choose products from your favorite brands and get at best prices – Don't hesitate and try to bargain to your budget.
So, all these are the best tips which help you on having wonderful shopping experience in Dubai. Ultimately, Dubai is the best destination for shopping lovers either online or offline.