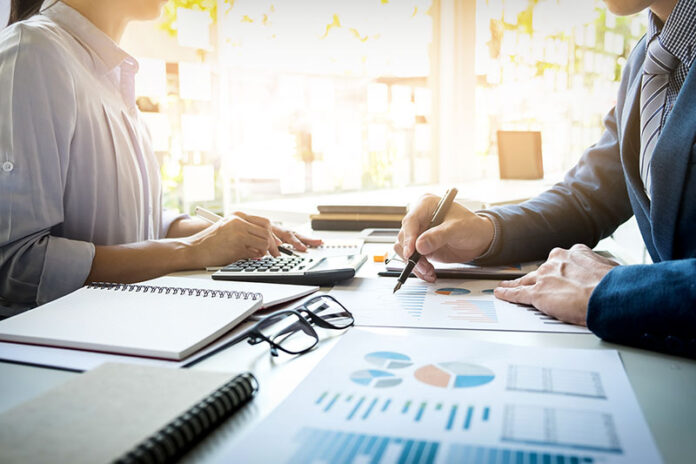 Audits are essentially business maintenance assessments. Numbers speak; they convey the tale of a company. You must read between the ones and zeroes in a line to grasp it.
Auditing evaluates such figures and assists you in identifying and correcting mistakes in your organization.
In this guide, we'll talk about why your business needs auditing services and what are the best auditing service providers in Dubai.
What you should opt for auditing service?
Many organizations are intimidated by auditing since it is time-consuming and lengthy; some firms even entirely disregard audits and end up with different problems.
Expert auditors provide auditing services, including filing and examining your company's financial records and conducting thorough research.
Here are some of the reasons why your business needs auditing:
Prevent risks
Audit methods are corporate maintenance assessments. It aids in the detection of mistakes in statistics, computations, company records, and internal controls.
Furthermore, having an efficient audit function allows for the detection of any fraud. It is a preventive measure.
Helps in growth
Even firms that opt to shrink must remain competitive and keep up with the newest technologies. An internal audit might help you identify areas that need to be refocused.
Effective auditing is crucial to your company's health and well-being.
Keeps the flow
You should consider conducting an audit to reassure investors and shareholders. Both want to invest in a company that is properly operated and well-maintained.
An audit report will assist you in assuring shareholders that the company documents transactions correctly.
5 best auditing services in Dubai
Here are the five best auditing services in Dubai.
1. Falak Business Consultants
Falak Business Consultants is a prominent consulting firm in UAE.
They provide plenty of services like
Audit
Consulting
Financial advisory
Risk advisory
Tax and legal
2. KPMG
KPMG International Limited is a worldwide professional services network and one of the world's four largest accountancy firms.
KPMG is an abbreviation for Klynveld Peat Marwick Goerdeler. It provides three main services;
3. Ernst & Young
Ernst & Young Global Limited is an international professional services company headquartered in London, England. EY is one of the world's leading professional services networks.
It is one of the Big Four accounting companies, along with Deloitte, KPMG, and PricewaterhouseCoopers (PWC).
It provides services like
Assurance and Auditing
Tax
Consulting
4. PWC
PricewaterhouseCoopers (PWC) is the world's second-biggest professional services network. PwC is divided into three service lines;
Assurance and Auditing
Advisory
Tax
5. Grant Thornton
Grant Thornton LLP is the American affiliate of Grant Thornton International, the world's seventh-biggest accounting network. The firm provides;
Auditing
Tax services
Consulting
Final thoughts
Even though you have spent a significant amount of time ensuring that your company has clean records and follows every regulation imaginable, there will be minor errors that you should address.
The services mentioned above can help you in the process and streamline your business in Dubai.