Beaches and mountains are the two favourites for romantic holidays among couples. However, if you want to have a unique romantic holiday, Dubai is a great option. Apart from checking out some world class attractions, Dubai is also a great place to get pampered with luxury, indulge in world cuisine and even try out some adventures. With this note, we will check out the 10 best romantic things to do in Dubai.
Hot Air Balloon Ride
The hot air balloon ride is easily one of the most romantic things to do in Dubai. Most of the hot air balloon experiences in Dubai happen during early morning, when you get to witness a glorious sunrise in the desert. Apart from the vast desert dunes and the interesting flora and fauna of the desert, you would also be awarded with the glimpse of Dubai city and the Persian Gulf beyond. To make your hot air balloon experience truly special, opt for a private hot air balloon ride with your spouse.
Spa Date
Dubai is an epitome of luxury, and the spas of the city are the best examples of these. Be it a honeymoon or a romantic date with your partner, take this opportunity to pamper yourselves by booking a couple spa at one of the luxury spas in the city. The spas at the five star hotels of Dubai offer the best packages as well as extravagant experiences. It would be an expensive affair but definitely worth every penny. It is also a great way to relax and bond with your better half.
Dinner Date
When it comes to romantic dinner experience, no city does it better than Dubai. The city not only offers an amazing culinary experience but also the ambience to go with it. One of the most romantic restaurants in Dubai is Pierchic at Madinat Jumeirah. While the seafood at the restaurant is mind blowing, what really makes it romantic is its view of the sea. Apart from this, the Eauzone, Fish Beach Taverna, Pai Thai, Skyview Bar and Villa Beach are some of the best restaurants for a cosy, romantic dinner in Dubai.
Date on a Yacht
If you think candlelight dinner at a restaurant is too mainstream, a romantic date on a yacht is something you should try in Dubai. This is different from a dhow cruise dinner, where you would be sharing the space with other guests. However, you can book a yacht for a private dinner date just for your partner and you for a few hours. Most yacht bookings include a romantic table setting and a three-course meal accompanied by lovely music and beautiful views of Dubai city.
Date on a Beach
Beaches are synonymous with romance, and Dubai has plenty of them. Several hotels in Dubai have a private beach, which is open to guests. However, if this is not the case, you can pick a public beach as per your interests. If you are an adventurous couple who wants to try all the water sports that the city has to offer, Jumeirah Beach and Kite Beach are the perfect beaches to head to. However, if you just want to relax, walk on the sand and spend quality time with your spouse or partner, the Sunset Beach and Black Palace Beach would be the best options.
Overnight Desert Safari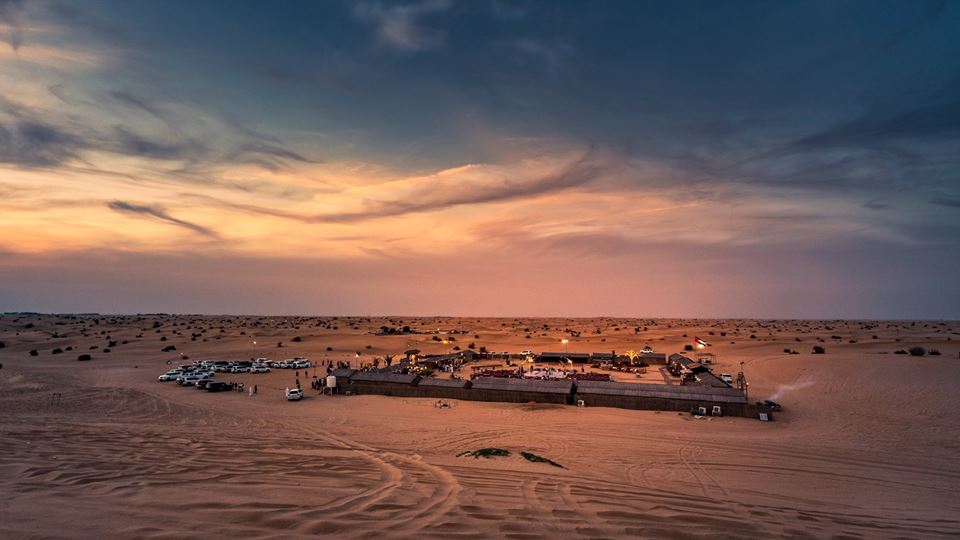 Couples on a romantic holiday look forward to some peaceful and quiet moments with each other, and there is no better place to enjoy this than in the deserts of Dubai. While the regular desert safaris include hundreds of people, you can make it special for yourself by booking a private overnight desert safari. Here, you would not only get to enjoy all the activities of the regular desert safari but also receive special attention and hospitality from the staff. Well, what would be more romantic than spending time with your partner under the vast and open star-lit sky?
Dubai Fountain Boat Ride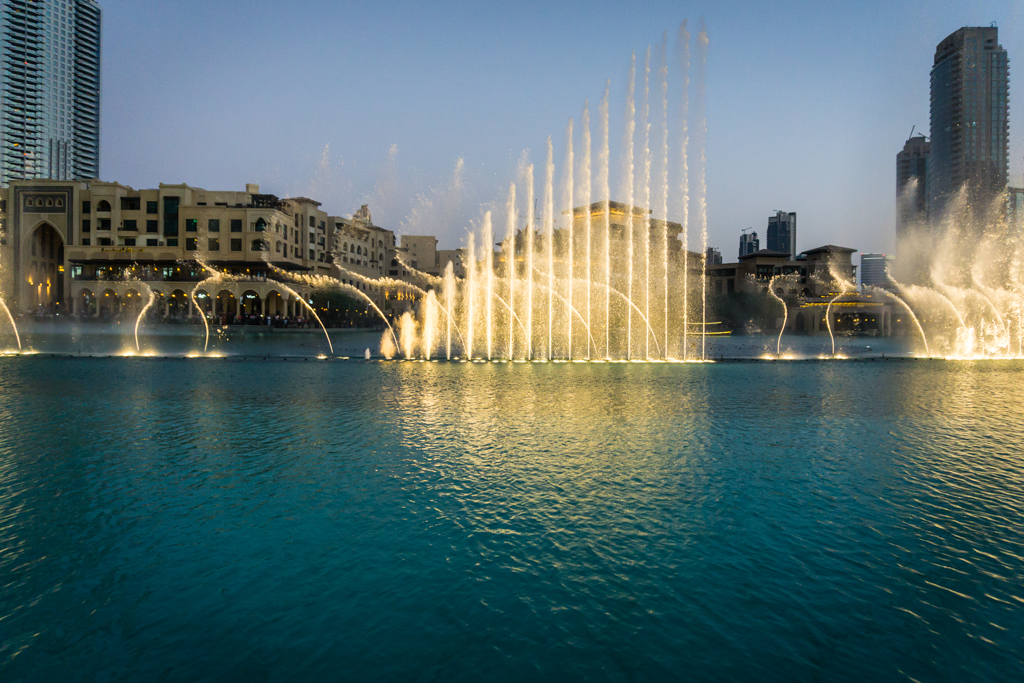 The Dubai Fountain Show is one of the most popular attractions of the city. The Dubai Fountain is located on the Burj Lake, which is the largest manmade lake in the world, situated right outside the Dubai Mall. While the Dubai Fountain Show can be watched for free, you can make it a romantic occasion by taking your partner on a boat ride. The boat journey would give you the chance to witness the incredible fountain show at close quarters. Book your boat tour in advance for a glitch-free experience.
Dubai Miracle Garden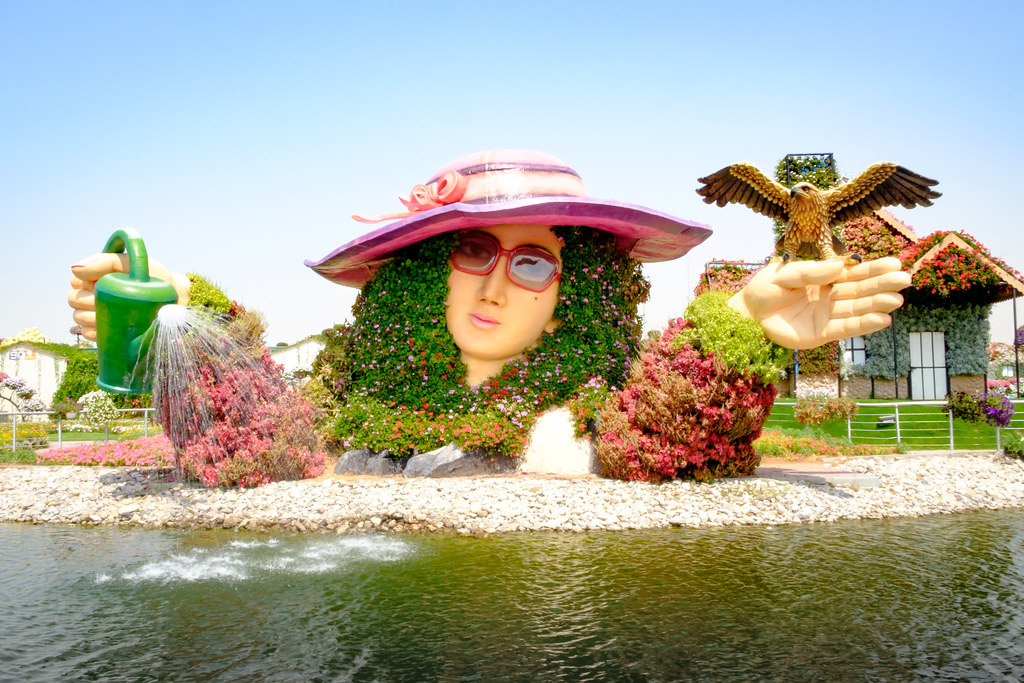 Nothing spells romance more than flowers, and walking hand-in-hand with your partner amid 100 million colourful flowers is definitely the embodiment of romance. Yes, we are taking about the Dubai Miracle Garden, the largest natural flower garden in the world. The Dubai Miracle Garden with its unique and splendid flower exhibits would not fail to awe you. Take your time strolling around the garden, as you would find some remarkable places where you can take some gorgeous pictures.
Helicopter Ride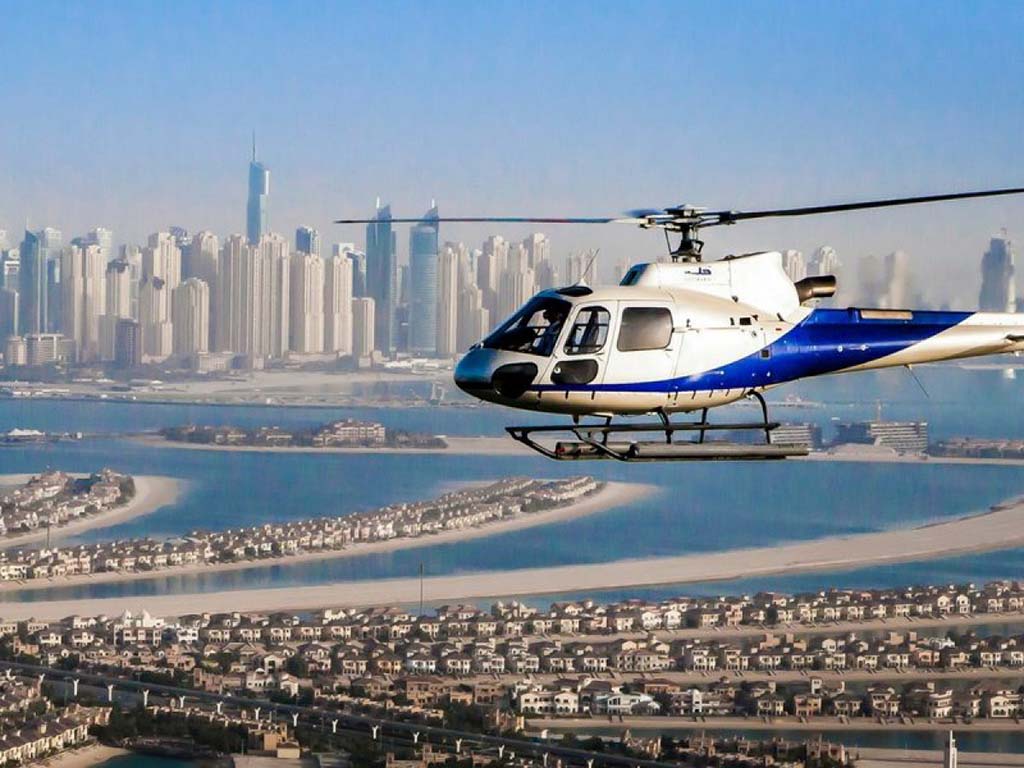 Surprise your partner with an amazing sightseeing experience in Dubai with the helicopter ride. Apart from being adventurous, the helicopter ride would give you an aerial view of the city and also the chance to see some of the iconic buildings at close quarters. Right from the Burj Khalifa to the old landscapes of the city, you would get to see and experience everything during your helicopter ride in Dubai. You can book a 12-minutes, 17-minutes, 22-minutes and 40-minutes tour, as per your budget and requirements.
Bollywood Parks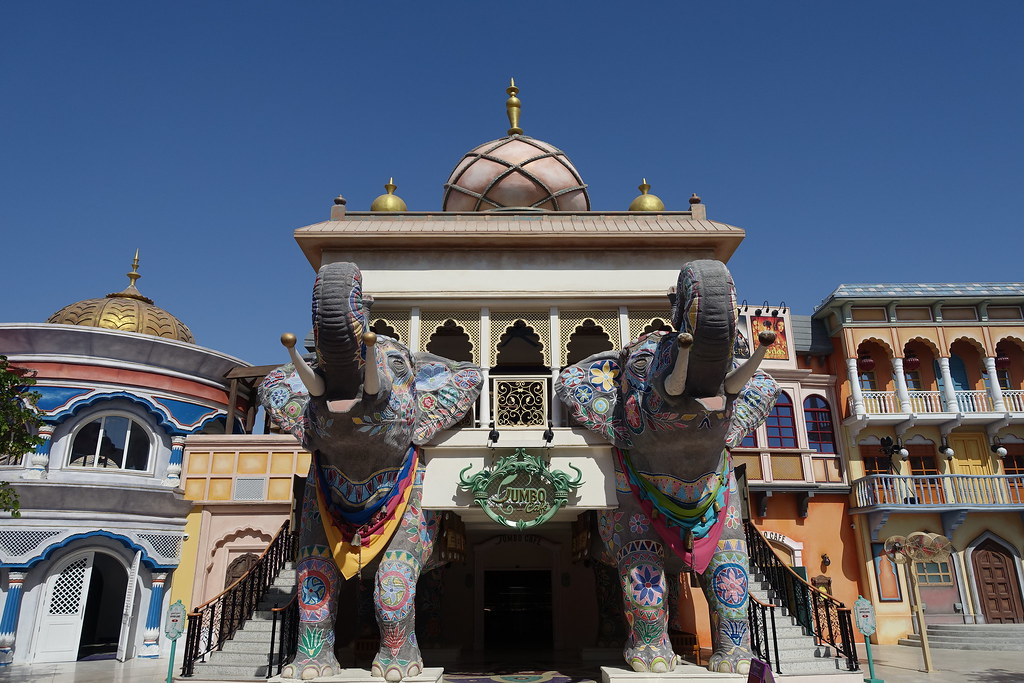 If you want to experience adventure, fun, romance and entertainment at one place, a visit to Bollywood Parks Dubai is a must. A Bollywood-themed park, the Bollywood Parks is a theme park, which is a part of the larger Dubai Parks & Resorts. Right from the zones to the rides and other attractions, everything has a slice of romance here. Here, you and your partner would have an amazing experience at the five zones, which include Bollywood Film Studios, Mumbai Chowk, Royal Plaza, Bollywood Boulevard and Rustic Ravine.
Insidious Escape Room
Are you brave enough to enter the Horror Room, where fear lurks around every corner? Visit 
Insidious Escape Room in Dubai
, inspired by the hit movie franchise, is guaranteed to send shivers down your spine.
Conclusion
Apart from these, plenty other romantic attractions await couples in Dubai. So, what are you waiting for? Book your tickets and head to Dubai for a romantic getaway.